£
Birmingham
01564 822224
Omnia Dental Spa

I would highly recommend Omina to anyone. Every time I go it's always a happy and friendly environment. I would never go anywhere else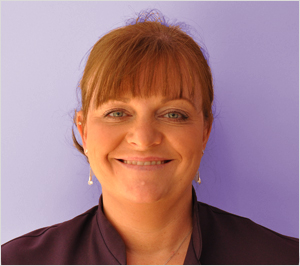 Jackie Williams
RDN, NEBDN, 1992 (UK)
Dental Nurse & Dental Receptionist
GDC No: 130425
I began my dental career as a trainee dental nurse in 1990, qualifying in 1992. I went on to develop an interest in reception and practice management and was awarded the Professional Development for Practice Managers Level 3 qualification in 1995.
I have worked in both NHS and private dental practice gaining over 24 years' experience in general and specialist dental nursing including Implantology, Orthodontics, Cosmetic Dentistry and Facial Aesthetics.
I joined Omnia Dental Spa in 2011 as a Dental Nurse and Receptionist and have since landed my favourite role as nurse for doctor who provides facial rejuvenation treatments including skin volumisers, lip fillers and dermal fillers.
In my spare time I enjoy reading, socialising with friends and family and travelling abroad.