£
Birmingham
01564 822224
Omnia Dental Spa

I would highly recommend Omina to anyone. Every time I go it's always a happy and friendly environment. I would never go anywhere else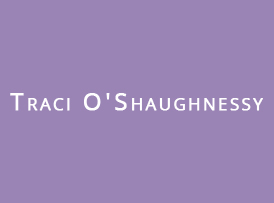 Traci O'Shaughnessy
Diploma in Dental Hygiene, University of Birmingham 2002 (UK)
Dental Hygienist
GDC No: 6092
I am Traci,
I have worked in Dentistry since 1998. I initially qualified as a dental nurse from Birmingham Dental Hospital and worked in both private practice and within the Dental hospital. I became deputy senior dental nurse of the Periodontal Department and the field supervisor/research nurse for the GlaxoSmithKline clinical trials unit within Birmingham Dental Hospital.
Following further study, in 2002, I graduated as a Dental Hygienist from Birmingham University. I subsequently moved to London where I worked for several years in a private and corporate practice. I also had the honour of being the hygienist at the prestigious Royal Neuro-disability Hospital in Putney.
I thoroughly enjoy my job and excel in dealing with nervous patients and patients with special needs. I love to motivate people and enjoy helping patients to learn how to look after and care for their teeth.
Since graduation, I keep updated through regular continuing professional development courses and I have written several articles which have been published in dental journals and on professional websites.
On a personal level, I have two boys; Noah & Malachi who both keep me busy. I like to stay healthy and enjoy going to the gym in the limited spare time that I have!